Nicaragua/El Salvador - Decaf
Nicaragua/El Salvador - Decaf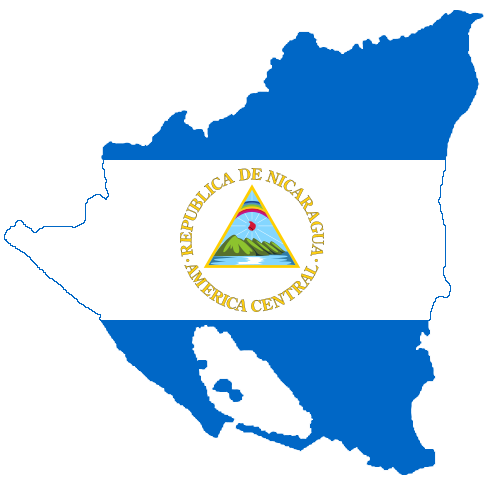 Nicaragua/El Salvador - Decaf
Region: La Union, Nueva Segovia (Nicaragua) & La Libertad, San Ignacio (El Salvador)
Altitude: 1,500m-1,950m
Process: Natural - CO2 Decaf
Varietals: Catuai, Red Bourbon
Tasting notes: Stone Fruit, Caramel, Orange
Region: La Union, Nueva Segovia (Nicaragua) & La Libertad, San Ignacio (El Salvador)
Altitude: 1,500m-1,950m
Process: Natural - CO2 Decaf
Varietals: Catuai, Red Bourbon
Tasting notes: Stone Fruit, Caramel, Orange
NICARAGUA - 'APOLLO 11'
The road to Finca Santa Teresa de Mogoton serves a handful of coffee plantations and deep trenches formed by heavy rainfall line the dirt road and challenge even the strongest 4x4 trucks. The pine trees in this area make for stunning views not generally associated with coffee farms in Central America. This farm is purpose-built to grow specialty coffee and the main crop is Catuaí with some Catimor and even a few micro-lots of the rare Java, a somewhat mystical varietal from Indonesia which results in floral, Ethiopian-like, notes in the cup.
Silvio Sanchez studied agronomy and alongside his mother, saved up, took a loan and bought a secluded but excellent piece of land in this mountainous region of Northern Nicaragua. The plantation is well-organised with neat rows of young coffee trees. Only four years have passed since the first seeds were planted and last year the first few bags of coffee were harvested. Both quantity and quality will increase tremendously as the plants are even more developed.
EL SALVADOR - EL CIPRES
Located on the North slopes of the Picacho Volcano in the Bálsamo-Quezaltepec coffee region, in the municipality of Nejapa, Department of San Salvador. The estate has been in the family since 1880 after being bought by Dr. Emilio Alvarez Lalinde when the family migrated to El Salvador from Colombia bringing with them an ancestry & knowledge in coffee production. The Estate is now run by the Alvares Gallardo family who took over in 1992 bringing a new passion and dedication to the farm working hard to achieve RFA certification as well as improving all aspects of the estate.
RED CHERRY SELECTION
At the El Borbollon mill we asked for them to produce a natural lot for us this year using the ripe cherry selected from the best sections of the farm. The cherry is delivered from the farm where it is then floated and separated to ensure only ripe cherries are used in producing these lots. Once ready the cherry is moved to the patio usually late in the afternoon so they lose the initial moisture without 'heat shock' from the strong afternoon sun. They are then left for 48hrs to settle and not raked to prevent the skin of the cherry being damaged whilst soft. The coffee is turned every 45 minutes – 1 hour on the patio until it reaches moisture of 11%. Usually the drying on the patio will take between 10-14 days. Here it is then left to rest in bags in grain pro to settle for 30 days before being hulled ready for shipment.